Our Services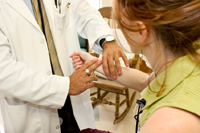 Dr. Detweiler and his staff at South Shore Family Medical Associates provide a wide range of diagnostic and treatment services for the health and well-being of your entire family. We are dedicated to helping patients who may be facing serious medical and social issues. In order to provide the highest quality of care, we often work together with board-certified specialists to ensure efficient continuity and the most effective treatments for the individual needs of you and your family.
Our co-managed approach allows patients to feel comfortable coming to our office for nearly all of their health needs, as we can guarantee experienced, knowledgeable care.
Click a topic below for more information:
Additional services:
Cardiology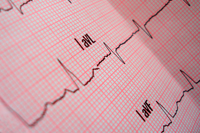 Our cardiology services involve the diagnosis and treatment of heart diseases, as well as routine preventive care to reduce the risk of developing these serious conditions.  Dr. Detweiler works with a board-certified cardiologist highly skilled in the comprehensive care of heart conditions.
Dental
Comprehensive dental services help you maintain healthy teeth and gums and a winning smile. Going to the dentist for cleanings is an essential part of keeping your mouth healthy and preventing decay and disease. In addition, dental exams aid in the early detection of any developing problems, so you can be treated sooner and more effectively.
Dermatology
From treatment of skin conditions such as eczema, psoriasis and rosacea to removal of warts, moles and other lesions to the diagnosis and treatment of skin cancer, our office provides a full range of general dermatological services so you can enjoy the healthy skin you deserve.
Non-surgical cosmetic procedures such as BOTOX® Cosmetic and Restylane® allow you to smooth lines and wrinkles, raise sunken areas, reduce blemishes and scarring, tighten sagging skin, and generally give you a new refreshed and rejuvenated appearance.

ENT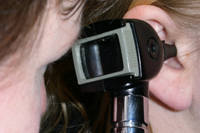 Our daily lives are greatly affected by the way our senses function.  Any irregular activity can have a negative impact on your quality of life.  Ear, nose and throat conditions such as allergies, sinuses, snoring, sleep problems, infections and more affect patients of all ages. 
Ear infections are one of the most common conditions seen, and involve inflammation of the outer ear canal. This may cause an odor, pain around the ears, discharge, redness or swelling and behavior changes. Fortunately, most ear infections can be successfully treated.
Dr. Detweiler works with board-certified otolaryngologists who are highly skilled in performing diagnostic tests needed to treat and/or resolve these health issues.
Gastroenterology
Working with a board-certified gastroenterologist, we provide state-of-the-art care for a wide range of digestive conditions, including GERD, Barrett's esophagus, polyps, ulcers, cancer and more. Advanced endoscopic exams allow for the most accurate diagnosis and effective treatments for these conditions.

Hematology/Oncology
Dedicated, state-of-the-art care is essential in successfully treating hematology and oncology conditions. We provide comprehensive diagnostic and treatment services for cancers, blood disorders and other serious conditions. In addition to effective treatment options, we also offer support services to help patients cope throughout the treatment and recovery process.
Neurology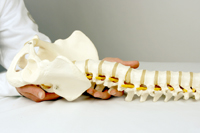 Our neurological care includes treatment and support for patients with spinal cord injuries, chronic pain conditions and other nerve-related problems. We provide state-of-the-art imaging equipment to aid in the precise diagnosis and treatment of neurological conditions, considering pain relief and management a critical part of each patient's care.
OBGYN
Regular OBGYN care is recommended for all women who are sexually active or over the age of 18, in order to ensure long-term health and to detect any problems in their earliest stages, especially cervical cancer and other serious diseases.
Prenatal care is vital in ensuring the healthy growth and development of your baby. Regular visits aim to monitor your baby's progress and identify any potential problems before they become serious. Women who receive prenatal care have healthier babies and are less likely to deliver prematurely or have pregnancy-related problems.

Ophthalmology
Along with a board-certified ophthalmologist, we provide comprehensive eye care to patients of all ages, including the diagnosis, treatment and prevention of conditions from myopia and hyperopia to glaucoma and cataracts.  Regular eye exams are an invaluable tool in maintaining the health of the eyes.
Pain Management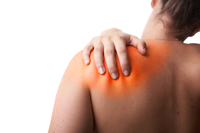 Pain management involves the diagnosis and treatment of acute, sub-acute and chronic muscle and nerve pain problems, which affect an estimated 70 million Americans each year. Dr. Detweiler works with pain management specialists to provide a wide range of traditional and holistic treatment options.
Pharmacy
We work with a fully licensed and experienced pharmacist to ensure that patients are prescribed the most appropriate medications for their individual condition.  This effective approach to co-managed care can help many patients achieve successful treatment through noninvasive means.

Podiatry
Our podiatry services include the diagnosis and treatment of all conditions affecting the feet and ankles.  These problems can affect people of all ages, but are most common in older people, diabetics and athletes. We provide medical and surgical treatment of conditions caused by injury, disease and genetics.
Pulmonary Care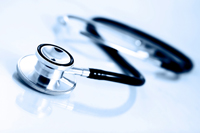 Pulmonary care at South Shore Family Medical Associates includes respiratory and critical care for a wide range of pulmonary and breathing disorders in adults and children. We offer treatment options for asthma, emphysema, chronic bronchitis, lung cancer, sleep apnea, chronic obstructive pulmonary disease (COPD) and other pulmonary disorders such as pneumonia, bronchitis and tuberculosis.
Urology
Dr. Detweiler works alongside a board-certified urologist to provide prostate evaluations and comprehensive diagnosis and treatment of urologic conditions such as incontinence, tumors, kidney disease, interstitial cystitis, neurogenic bladders and more to help patients maintain long-term health.